The awesome Shrives Road, Narre Warren Early Learning Center!
More than 1000 square meters of Dynamic Steel Frame goodness. Mass reduction of Structural Steel (as normal) and a rocket paced erection.
Enjoy our video, and et us know if there is something more you'd like us to show!
Shrives Road Early Learning Center was a very interesting project with some fun and unique aspects. The client wanted to have some external steel overhang and become a feature.
We love everything steel so we attached these securely and seamlessly to the light weight frame.
Have a look at the below image to see what it looks like!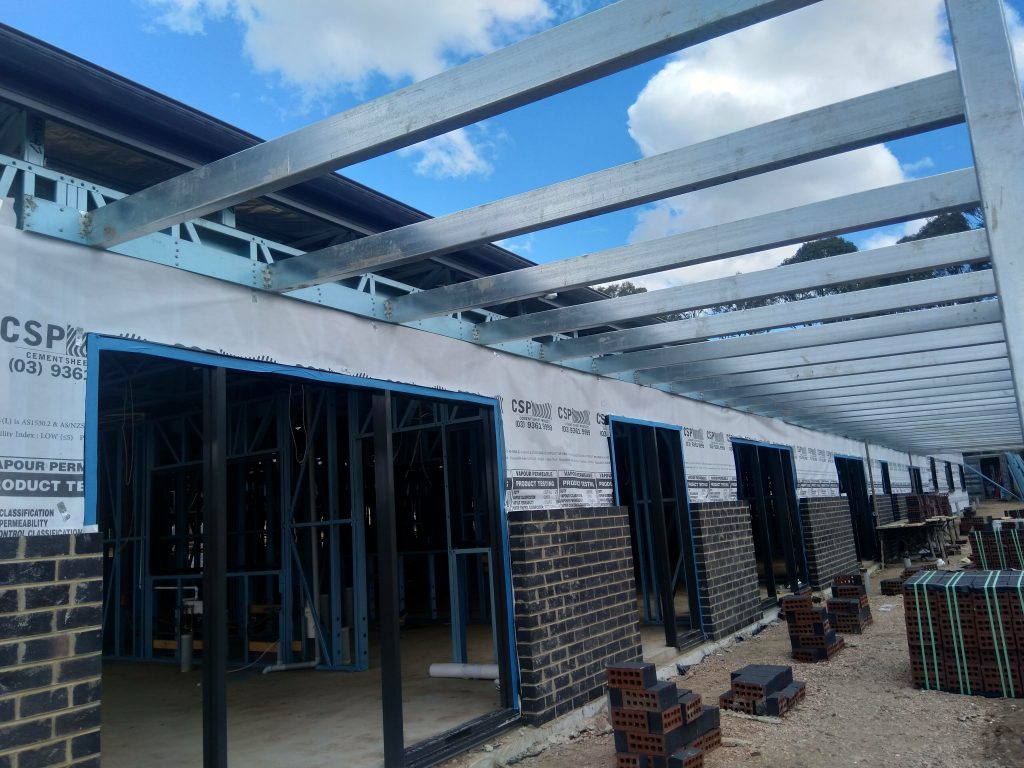 Lighter. Straighter. Better. More early educated!